Reflexión sobre un Año Difícil
Agents should routinely verify the licensure of the companies for which they're selling. If you suspect an entity is not authorized or licensed to transact insurance in Florida, from Florida or with residents of Florida, please notify our office. Report suspected unlicensed activity. Call 877-MY-FL-CFO (1-877-693-5236).
Leer más > >
Queridos Amigos:
Es fin de año y estamos listos para nuevos comienzos en 2017. Desde todos los aspectos, fue un año que pasará a la historia.
As the third largest state in the nation, it comes as no surprise that many of the year's significant moments had a substantial impact on Florida. Hurricane Hermine ripped through the Panhandle, Hurricane Matthew impacted our state's entire east coast, and Orlando faced one of the most tragic acts of terrorism our country has ever seen -- just to name a few. With that, I'd like to thank all of Florida's first responders and servicemen and women who worked tirelessly to keep our nation and our communities safe. 2016 was a trying time and the efforts of the countless heroes who came to our rescue time and time again will never be forgotten.
Our Department also faced a busy year. The storm season brought about nearly $1.59 billion in losses, including thousands of homes that were damaged or destroyed. As a Department with a heavy footprint in insurance and financial matters, we worked to make sure that Floridians received help with their questions, assistance with their concerns, and a place to go if fraud was found.
Our Insurance Consumer Helpline, which assists Floridians with insurance-related questions, extended its hours following both storms and advocated on behalf of hundreds of consumers who were trying to get back on their feet. Although there is still work to be done, the Department's Division of Consumer Services has and will continue to provide Floridians with a one-stop shop for their insurance questions and needs. If you need help understanding your policy or want a second opinion on a claim, give our experts a call at 1-877-693-5236.
Along with the many police officers, firefighters, and first responders who helped Florida navigate through an eventful 2016, our Department has continued its efforts to fight insurance fraud. In fact, we combined all of our investigative divisions and bureaus into one, newly-formed Division of Investigative and Forensic Services (DIFS) in an effort to enhance and strengthen an already nationally-renowned investigative force. More than 1,100 arrests have already been made this year, and our fight for a fraud-free Florida will continue into 2017.
Our Division of Unclaimed Property had yet another record-breaking year, returning more than $306 million in unclaimed cash and items back to Floridians and we've still got a few days to go. The unclaimed property team broke its monthly return record in February when $32.1 million of unclaimed property was returned, and later topped it in October with more than $35.9 million returned to rightful owners in just one month.
It was a year of challenges and the people of Florida stood strong and moved forward. I am proud of the efforts put forth by the Department to serve, protect, and advocate for the people of Florida. I am proud of what we have accomplished together in 2016 and I look forward to expanding upon our achievements to make 2017 an even greater year for everyone in the Sunshine State.

Atentamente,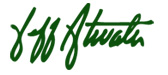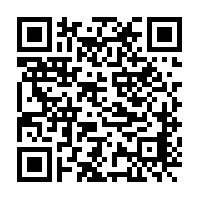 Jeff Atwater
Oficial Principal de Finanzas
Estado de la Florida