Looking for Ways to Cut Costs
and Do More with Less
Agents should routinely verify the licensure of the companies for which they're selling. If you suspect an entity is not authorized or licensed to transact insurance in Florida, from Florida or with residents of Florida, please notify our office. Report suspected unlicensed activity. Call 877-MY-FL-CFO (1-877-693-5236).
Leer más > >
Queridos Amigos:
Además de ofrecer bienes y servicios a las personas de la Florida, nuestro cargo como empleados públicos nos obliga a hacer nuestro mayor esfuerzo para que el dinero de los contribuyentes se use de la mejor manera posible.
Here at the Department of Financial Services, we continually look for ways to cut costs and stretch our budget. By doing so, we are able to do more with less. It's not always easy, but we feel strongly that it's the right thing to do.

I'm proud to say that several of our employees were recently recognized for their innovative abilities to cut costs and improve services in their particular program areas. Florida TaxWatch, an independent, nonpartisan, nonprofit taxpayer research institute, hosts an award ceremony each year to honor employees statewide for a job well done. Known as the Prudential Productivity Awards, the reward program encourages state agencies to implement creative, innovative cost saving ideas throughout government.
This year, the Department's winners included a now-retired Office of Fiscal Integrity investigator, and two teams from our Division of Consumer Services. The Office of Fiscal Integrity is a criminal justice agency that investigates allegations of fraud, waste, or abuse of state money and resources, and our Division of Consumer Services provides a wealth of educational resources to Floridians on topics like finances and financial literacy, insurance and storm preparation.
Oficina de Integridad Fiscal
When investigator Ted Dudley discovered a case of suspected fraud against a prison food-service provider, he had to develop innovative strategies to conduct his investigation without allowing the suspect vendor to catch on. Following a lengthy investigation, the case resulted in a recovery of more than $15 million. Thanks to his work, Mr. Dudley stopped this illegal practice, prevented the state from losing additional funds and helped to make the state whole again.
División de Servicios al Consumidor
Team One - Serve, Save, Succeed is a socially interactive website for military members and
veterans that I've written about in editions past. Florida is home to one of the largest active duty and veteran populations in our nation, and they face unique financial challenges. Serve, Save, Succeed is a component of our Financial Frontlines website, which was created to help members of our military address challenges with saving and budgeting, and to afford them information about programs and services that are available to them. Because the site was created using in-house Department resources and talent, we were able to provide assistance to nearly two million people without any added costs!
Team Two - In an effort to streamline the requests received for neutral evaluation, the Alternative Dispute Resolution Team developed an automated assignment management system for use by the neutral evaluators. Neutral evaluation is a process in which two parties will submit their case to a neutral -- meaning unbiased -- evaluator who has expertise in the given area. Within our department, these cases predominantly involve insurance claims disputes. Before the development of this process, a team member had to manually enter information into a database, which was tedious and could be time consuming. This team's ingenuity not only saves time, it helps consumers resolve disputes faster and at less cost.
While our Department had several winners, we were not the only Department that won awards this year. In total, 166 state employees received awards. To learn more about this award program or to view the full list of all state winners, haga clic aquí.
Congratulations to all of this year's winners! We all win when our state government operates in a tighter, leaner, better way.
Atentamente,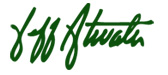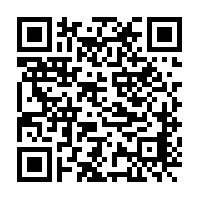 Jeff Atwater
Oficial Principal de Finanzas
Estado de la Florida