Preparación Financiera para Emergencias
Agents should routinely verify the licensure of the companies for which they're selling. If you suspect an entity is not authorized or licensed to transact insurance in Florida, from Florida or with residents of Florida, please notify our office. Report suspected unlicensed activity. Call 877-MY-FL-CFO (1-877-693-5236).
Leer más > >
Queridos Amigos:
Han pasado más de diez años desde que la Florida enfrentó su peor huracán, pero ya que la temporada de huracanes 2016 está por llegar, aliento a todos los residentes de la Florida a desempolvar los planes para huracanes de sus familias y prepararse para la posibilidad de que una tormenta afecte las costas de la Florida.
May 15th through the 21st was Hurricane Preparedness Week, and there's no better time than now to make sure your family -- and your property -- are ready. While bottled water and batteries may be the first preparatory items you think of, I urge you to add to your list and include a few more items that can make getting back to normal after a storm easier.

Managing home repairs while evacuated or without power is never easy, but taking a few steps ahead of the storm can make a world of difference. That's why I encourage all Floridians to use this week to put together an insurance and financial packet that you keep in a safe place and can easily take with you should you need to leave your home in a hurry.
This packet should include documentation associated with property and health insurance policies as well as financial account information and contact information for banks and insurance companies. Having these documents put together ahead of time allows you to have ready access to all of the information necessary to file an insurance claim, whatever your situation may be.
If you have questions, or simply don't know where to begin, we've created a simple, easy-to-use financial preparedness toolkit. This toolkit provides a single place to jot down and keep track of all of your insurance information. In the event that a storm directly affects you and your family, this toolkit can help you keep a list of adjuster contacts, as well as a log of any calls you've made to insurance companies or agents about claims you may have to file.
In the aftermath of a hurricane or other emergency, you shouldn't have to worry about searching for account information or trying to remember the details of all your possessions. Luckily, emergency financial documents are among the easiest things to prepare, ensuring you have everything you need readily available.
Para descargar una copia del kit y ver más información sobre otros recursos que ponemos a su disposición para ayudarle a estar preparado ante catástrofes, visite http://www.myfloridacfo.com/division/Consumers/Storm/.

Atentamente,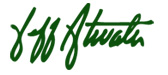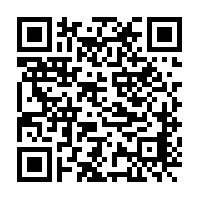 Jeff Atwater
Oficial Principal de Finanzas
Estado de la Florida