Celebrating the Fifth Anniversary of Florida's Bottom Line
Agents should routinely verify the licensure of the companies for which they're selling. If you suspect an entity is not authorized or licensed to transact insurance in Florida, from Florida or with residents of Florida, please notify our office. Report suspected unlicensed activity. Call 877-MY-FL-CFO (1-877-693-5236).
Leer más > >
Queridos Amigos:
It brings me great pleasure to introduce our five-year anniversary edition of Florida's Bottom Line, our award-winning, quarterly online economic magazine. Over the past five years this publication has provided Floridians with an inside look at everything from Florida's infrastructure, financial markets and international trade to Florida's veteran-owned busines
ses, small businesses and much more. I'd like to thank everyone who has partnered with us to make this publication a success, and I'd like to thank the tens of thousands of readers who have shown a continued interest in the financial health of our great state. We are very proud that our website has been visited over 140,000 times since its launch. If you haven't taken a look, I invite you to check it out.

When I took office in 2011, Florida remained in the midst of a recession that hit our state more severely than other states. We had some of our highest unemployment rates, our lowest GDP, and a housing market that was slowly starting to rebuild. In the years since, Florida's economy has seen a remarkable recovery, which we have followed intently over the last five years.

During our initial launch of this publication, our goal was to provide current information and in-depth analysis on Florida's economy to all Floridians. We decided to embark on this journey because these topics were vitally important to consumers, businesses, and community leaders, but there was no commentary or information readily available for consumption. With that goal in mind, we have been steadfast and dedicated to providing you with the most relevant information on a quarterly basis. In total, we have released 21 editions, in addition to five special editions, that have featured more than 80 guest author articles from scholars, business leaders, top government officials, and even former Governor Jeb Bush.

As is fitting for our five-year anniversary edition of Florida's Bottom Line, I plan to recap the journey that we have been through, the obstacles that we have overcome, the challenges that we have conquered, and the achievements we have earned. While this edition may be focused on how far we have come as a state, there is still more work to be done, and I am sure that we will continue to grow and build on the foundation that we have so carefully cultivated in recent years. I am proud of the prosperity of our great state and know the best is yet to come as we stay on course.

I hope you'll take a couple minutes out of your day to read our latest edition aquí.


Atentamente,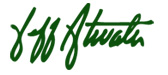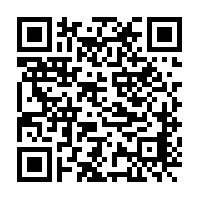 Jeff Atwater
Oficial Principal de Finanzas
Estado de la Florida