Honoring Florida's Fallen Firefighters
Agents should routinely verify the licensure of the companies for which they're selling. If you suspect an entity is not authorized or licensed to transact insurance in Florida, from Florida or with residents of Florida, please notify our office. Report suspected unlicensed activity. Call 877-MY-FL-CFO (1-877-693-5236).
Leer más > >
Queridos Amigos:
Earlier this month, I was blessed yet again with the opportunity to attend our annual Florida Fallen Firefighter Memorial event at the Florida State Fire College in Ocala. The combined efforts of all those who are involved in the planning of this event have ensured that a standard of excellence is present when providing consolation for our firefighters who have fallen while pursuing one of the most noble professions known to humanity.


As the sun shined bright and a cool fall breeze swept through the ceremony grounds, I knew each of the individuals who are represented by the 184 names engraved on our memorial's marble slate were looking down on us. With each of their histories staring back at me through the eyes of their friends and family, it brought me great joy to announce at this year's event that Florida did not lose a single firefighter in the line of duty since we met at the ceremony grounds one year ago.

This year, we honored Captain Glen Rhodes of the Sanibel Fire Control District who lost his life while trying to save that of another more than 45 years ago. Along with his son, a fellow professional, Captain Rhodes was fulfilling a call to rescue an individual who was undergoing cardiac arrest. The captain passed away doing what he loved, with someone he loved -- his family. Once you join the firefighter family, it is one that you never leave and this year's event showed just that.

Again, to all of those who worked tirelessly to make this year's event one to remember, thank you. To all those who were in attendance, thank you. To our firefighters, the noble among us who have chosen to live the calling
of a fire servicemember, thank you. And for everyone else in our great state, remember, every 11 seconds our emergency responders are racing to a call. Inside that fire engine or ambulance is a cabin filled with individuals who risk their own lives to protect us. So when you see the lights, and when you hear the sirens, pause and pray for those who have committed to ensuring the safety and well-being of you, and me, and our fellow Floridians.

Atentamente,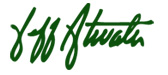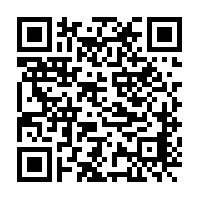 Jeff Atwater
Oficial Principal de Finanzas
Estado de la Florida