"My Money": Florida's Newest Financial Literacy Program
Agents should routinely verify the licensure of the companies for which they're selling. If you suspect an entity is not authorized or licensed to transact insurance in Florida, from Florida or with residents of Florida, please notify our office. Report suspected unlicensed activity. Call 877-MY-FL-CFO (1-877-693-5236).
Leer más > >
Queridos Amigos:
I believe that financial literacy is essential to achieving independence in almost every aspect of life because in order to make sound financial decisions in life, we must have a solid understanding of how money works. Throughout my banking and civic careers, financial literacy has remained a topic of great importance to me.


As a father of four, my wife and I began teaching our children at an early age about the importance of money management. During my tenure as a professional banker, I worked to make sure that programs and services were available to meet the financial needs of the community. Now, as Florida's Chief Financial Officer, I have made it my mission to ensure that every Floridian has access to meaningful tools that help improve their knowledge of money, banks, investing, and debt.

Furthermore, it has been my own experiences that have led me to build upon the existing financial literacy programs offered through our Department. I believe that financial literacy is ultimately achieved through awareness, education and above all, access. As Florida's population continues to grow and become more diverse, we must work together to establish programs that improve the lives of our residents, regardless of socioeconomic status, age, or ability.

Con este fin, nos hemos asociado con muchas organizaciones en la Florida, como el Consejo de Discapacidades del Desarrollo de la Florida, el Departamento de Educación de la Florida, la Comisión de Empleos del Gobernador, la Agencia para Personas con Discapacidades, The ARC, Disability Rights Florida, el National Disability Institute y la Florida Alliance for Assistive Services and Technology para diseñar el nuevo programa de conocimiento financiero para individuos con discapacidades del desarrollo llamado My Money.

The purpose of the My Money program is to offer a holistic approach to learning -- to help others understand that financial literacy involves more parts and components than just numbers. Not only will it offer important financial skills while also providing resources to family members, support providers, and caregivers, but the program also includes educational lessons on money basics, safety, banks, and features other tools like how-to videos and games.

Families, support providers, and caregivers can use the material to access resources and contacts from other government agencies, such as the Social Security Administration and the Florida Department of Children and Families. The program also provides guidelines on how to apply for a new type of savings account called Achieving a Better Life Experience (ABLE) Savings Accounts, which helps individuals with developmental disabilities to bank more independently. Most importantly, the material is designed to reach individuals of all ages and ability levels.

This initiative is another positive stride made to create increased education opportunities for individuals with developmental disabilities. I am proud of our collaborative efforts to establish such a vital financial program for our state. Not only are we able to increase awareness, educate, and create information that is accessible, we will be able to help people improve their lives. These are the kinds of outcomes that I strive for as a public official.

I hope that you will join me in learning more about the My Money program. Please take advantage of the program material, as well as other vital financial literacy information by visiting our Your Money Matter$ website at www.myfloridacfo.com/YMM.

Atentamente,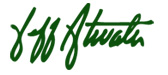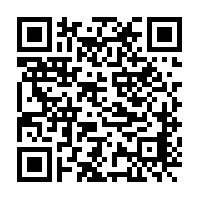 Jeff Atwater
Oficial Principal de Finanzas
Estado de la Florida