Understanding How Fraud Costs Consumers
Agents should routinely verify the licensure of the companies for which they're selling. If you suspect an entity is not authorized or licensed to transact insurance in Florida, from Florida or with residents of Florida, please notify our office. Report suspected unlicensed activity. Call 877-MY-FL-CFO (1-877-693-5236).
Leer más > >
Estimados Compañeros Floridanos:
Last week, we announced two South Florida fraud cases that outline the fantastic work our investigators perform every day. In each case, individuals chose to lie and cheat their way to a cheaper insurance policy premium. By doing so, their scams cause insurance costs to rise for law-abiding families in Florida who pay their fair share for insurance.

In the first case, an insurance agent trusted to assist Floridians make important insurance decisions, helped an individual attain a less expensive but inadequate insurance policy for an assisted living facility in Miami. The business owner applied for a residential homeowner's policy, claiming that the building was used only for personal purposes. Therefore, the policy he ultimately obtained did not cover the business, leaving potential residents liable for any accidents that could have happened.

When individuals lie on insurance applications, the underlying insurance company oftentimes reserves the right to deny all claims because the policy was sold under false pretenses. The ramifications of this activity can be astronomical.

The second case involved an intricate web of lies, during which a South Florida construction company owner used check cashing stores to conceal the number of people he employed and his total payroll amount -- two figures that are key to calculating workers' compensation premiums. Investigators proved an annual payroll of $8.2 million, far more than the $112,000 the owner claimed. Because of his lies, he evaded paying more than $300,000 in workers' compensation premiums, and left his entire workforce vulnerable in the event of an on-the-job injury.

As we debate big insurance issues in our state, such as AOB, PIP and the cost of flood insurance, we cannot overlook the overall cost of fraud within the insurance industry. While looking at ways to drive down the cost of insurance in Florida, I'll keep my eye on continuing to aggressively fight fraud, too.

If you'd like to learn more about these two cases, look for stories in our "Noticias de Interés".
Atentamente,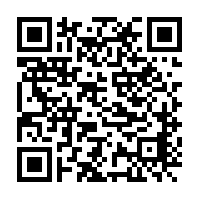 Jimmy Patronis
Chief Financial Officer
State of Florida