Session 2017: What We're Fighting For
Agents should routinely verify the licensure of the companies for which they're selling. If you suspect an entity is not authorized or licensed to transact insurance in Florida, from Florida or with residents of Florida, please notify our office. Report suspected unlicensed activity. Call 877-MY-FL-CFO (1-877-693-5236).
Leer más > >
Queridos Amigos:
I'd say Punxsutawney Phil got it wrong this year, at least for Florida. The sun is shining, the air is warm and the start of MLB Spring Training is just days away. As the season when pitchers and catchers report back to the field, this time of year is a favorite for me. It's also the time that members of our Florida Legislature report to Tallahassee for the preparatory weeks ahead of our annual Legislative Session.
Hay muchas cuestiones clave que enfrentan los legisladores este año: desde el acceso a fuentes de agua de calidad hasta la mejor manera de atraer negocios a nuestros estado y muchos otros temas. No faltará el debate acalorado.
From time to time, we all must assess the work we're doing and ask ourselves if there are ways we can be performing more efficiently and effectively. In addition to participating in several broader insurance policy discussions, this year we're doing just that.
We're focusing on enhancing current programs, making adjustments to further protect policyholders when insurance companies fail financially, and honing our fraud-fighting plans that will give our investigators even more tools to put fraudsters behind bars. With ongoing conversations involving access to health care, raising rates in the workers' comp world, and rising water losses driving up property insurance costs, it's more important now than ever to eliminate the fraud that further drives up these costs for all of us.
Propiedad N/Reclamada
I'll partner with Senator Jeff Brandes and Representative Chuck Clemons on a bill aimed at further streamlining our nationally-recognized unclaimed property program. Many are not aware that homeowners sometimes have funds remaining following foreclosure proceedings. The way it stands now, individuals known as surplus trustees can become registered to work with the judiciary and Clerks of Court to return those funds to the foreclosed-upon homeowner — automatically getting two percent of those funds without doing any work and earning an additional and non-negotiable 10 percent fee on top of that.
We believe that our unclaimed property team can process these returns at an equal, if not higher speed than the trustees — and at no charge. With that in mind, this measure removes the Surplus Trustee Program and allows our staff to work on returning these accounts directly and at no cost to the consumer.
Rehabilitación y liquidación de seguros
For a policyholder, hearing that their insurance company has failed financially is something of a nightmare. Not knowing if their claims will be paid and wondering whether their health care providers will still see them — these are just a few of the worries that can run rampant. I wish I could say it never happens, but when it does, our Department steps up and steps in to help.
This process is called receivership, and our team works to determine if the company can be saved through rehabilitation or if it must be liquidated. There are usually many debtors — from missed mortgage payments to unpaid vendors and health care providers to policyholders owed repayment for out-of-pocket costs — and there likely isn't enough money to go around. We triage the debts and Florida law layers them by priority, aiming to repay policyholders whenever possible.
We're working with Senator Kathleen Passidomo and Representative Jake Raburn on a set of common sense changes that clarify deadlines, streamline payments and outline the obligations of the insurance company to cooperate with our staff. We believe these changes will improve the receivership process to the benefit of all policyholders in our state.
Fraude de Seguros
I'm working with Senator Jeff Brandes and Representative Holly Racschein to tackle the ever-evolving issue of insurance fraud in Florida. We've made significant strides so far, and we couldn't have done so without the partnership of the fraud-fighting units housed within many of our state's insurance companies and the dedicated prosecutors who take our cases to trial. With this bill, we hope to further improve our processes and hone our techniques so that the Department of Financial Services can continue to stay a step ahead of the criminals who seek to defraud Floridians.
This legislative change will strengthen our fight by more closely aligning our fraud investigators with those who work within these in-house fraud-fighting units. We'll provide in-depth training on how to spot fraud to industry members and they will provide important data about the fraud each company is facing specifically. By gathering better data, the Department will be armed with the information needed to make strategic staffing decisions that place resources where the hot beds for fraud are happening.
Asignación de Beneficios
Last, but certainly not least, you've likely read about a brewing brouhaha over an insurance tool called an assignment of benefits, often shortened to its initials: AOB. By signing a document and assigning your rights, you, as the policyholder, allow those who will be making repairs to your home or car to work directly with your insurance company regarding their payment. At its core, consumers use the tool to streamline the repair process and take some of the stress off their plates.
However, there's been a skyrocketing increase in the number of lawsuits filed when AOBs are involved in insurance claims. Insurance companies say that AOBs can be abused to inflate the cost of a claim, while repair vendors say an AOB is a tool that holds insurance companies accountable for payment. In any case, insurance costs are multiplying, and it's starting to cause an increase in insurance rates for all homeowners.
There are many voices in this conversation. It's going to be a difficult conversation, but the time is now to address this problem before we see rates skyrocket out of control. If you own a home in our great state, you'll want to stay tuned to this conversation.
As you can see, we're full steam ahead, and I am confident that we're heading into another successful session for Floridians. We'll keep you up to date as we move forward!
Atentamente,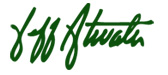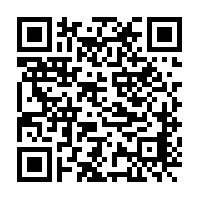 Jeff Atwater
Oficial Principal de Finanzas
Estado de la Florida