CFO Jimmy Patronis: It Is An Honor To Serve
Agents should routinely verify the licensure of the companies for which they're selling. If you suspect an entity is not authorized or licensed to transact insurance in Florida, from Florida or with residents of Florida, please notify our office. Report suspected unlicensed activity. Call 877-MY-FL-CFO (1-877-693-5236).
Leer más > >
Estimados Compañeros Floridanos:
My name is Jimmy Patronis and last month, I proudly accepted the call to serve and was sworn in as your Chief Financial Officer, State Fire Marshal and member of the Florida Cabinet. As I took the oat
h of office surrounded by my wife Katie and two boys, Johnny and Theo, I was humbled by the incredible support of my family, friends, and fellow residents. I thank Governor Scott for his confidence in me and for the opportunity to succeed Jeff Atwater in this position. As Chief Atwater transitions home to South Florida, I thank him for nearly twenty years of dedicated service to the people of Florida. He is a true consumer champion, and I plan to keep moving Florida forward as he has for many years.
Born and raised in Panama City, I began working at a young age in my family's restaurant, Captain Anderson's, alongside my
father, uncle, and brothers. I attended Gulf Coast Community College, where I graduated with my associate degree in restaurant management, and from there I earned a bachelor's degree in political science from Florida State University. I am now a partner in our family business, which proudly celebrates its 50th anniversary this year. Just like all businesses, those 50 years have brought ups and downs, but I look forward to creating the same opportunities and success that my family has seen for all of Florida's families.
I've also had the honor of representing our great state as a member of the Florida House of Representatives from 2006 to 2014. I served as the Chair of the Economic Affairs Committee and on the Appropriations, Health & Human Services, and Transportations & Economic Development Appropriations Committees during my time in the Florida House. I've served on the Florida Elections Commission, Public Service Commission, and most recently, I was appointed to Florida's Constitution Revision Commission, which meets once every twenty years to propose changes to our state constitution.
My years of business and legislative experience have taught me many things. As an employer, I know that financial accountability is key to ensuring that my employees have steady jobs and can pay their bills and put food on their family's tables. I believe that a fair and affordable workers' compensation system is vital to protecting workers from the harmful effects of on-the-job injuries, and I recognize first-hand that effective contract management is crucial to making the most of our money and warding off rising costs.
Como residente de la Florida de toda la vida, he visto el impacto devastador de los huracanes, así como la necesidad de una cobertura de seguro rentable y una industria de seguros que esté preparada y dispuesta y pueda ayudar a los asegurados a recuperarse.
Most importantly, I know that a thriving economy is what creates jobs, improves our local communities, and ensures that our kids will see a brighter, better future in Florida. That's why I am committed to crafting common sense solutions that create the best economic environment, so that Florida can continue to be the best place to live, work and raise a family.
In just a short time, I have seen the dedication of this Department on full display, and I look forward to working with them as we chart our path forward. During my time and travels across the state, I look forward to meeting you and getting to know your story as I continue to share mine. I'm ready to get to work!
Atentamente,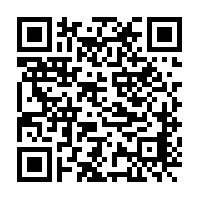 Jimmy Patronis
Chief Financial Officer
State of Florida