Looking at Our Lasting Impact
Agents should routinely verify the licensure of the companies for which they're selling. If you suspect an entity is not authorized or licensed to transact insurance in Florida, from Florida or with residents of Florida, please notify our office. Report suspected unlicensed activity. Call 877-MY-FL-CFO (1-877-693-5236).
Leer más > >
Queridos Amigos:
For seven years, we've worked to keep Floridians updated on the health of our economy by putting together a quarterly magazine that features commentary from experts in academia, business, tourism and more. During that time, we've highlighted many focus areas for Florida, everything from aerospace and aviation to sport
s tourism and small businesses.
This month, we released the Spring 2017 edition of Florida's Bottom Line, and it will be the last that is published during my tenure as Florida's Chief Financial Officer. In keeping with our theme of gaining insight from experts in their fields, we've recounted some of our Department's proudest accomplishments in this edition, with stories written by those on our team who led the charge.
We've ushered in change on pressing statewide issues, and lent our voice and our Department's expertise to resolve many emerging challenges across our state. I am thankful to have had a committed team of professionals who shared my vision for our state of Florida, and worked tirelessly, day-in and day-out to make our vision of a transparent Florida become a reality.
I encourage you to take a few minutes and read about what we have achieved. Inside, you will find several success stories, including the establishment of the Firefighter Memorial on the State Capitol grounds, key legislative victories, and Departmental changes that will continue to positively impact the state of Florida for many years to come.
I am proud of what we have accomplished and the lasting impacts that these triumphs will have on our state. It has been a privilege to work alongside and share them with you.

Atentamente,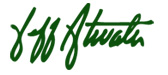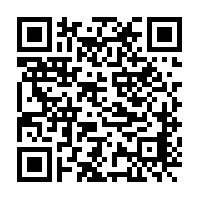 Jeff Atwater
Oficial Principal de Finanzas
Estado de la Florida