Cheat the System, Pay the Price
Agents should routinely verify the licensure of the companies for which they're selling. If you suspect an entity is not authorized or licensed to transact insurance in Florida, from Florida or with residents of Florida, please notify our office. Report suspected unlicensed activity. Call 877-MY-FL-CFO (1-877-693-5236).
Leer más > >
Queridos Amigos:
A medida que continúa el torbellino de conversaciones sobre el aumento de tarifas de seguros en Tallahasee, me gustaría hablarles de una de las razones para dicho aumento, que puede no tenerse mucho en cuenta: el fraude.
The FBI estimates that the total annual cost of insurance fraud in our country
tops $40 billion, and that doesn't even include health insurance fraud. When you break that number down, it comes out to roughly $500 per family per year in increased premiums.
Existen tantos tipos de fraude de seguros como tipos de seguros y parece que los estafadores siempre encuentran la manera de engañar al sistema.
Recientemente, nuestros investigadores de fraudes de seguros e incendios premeditados descubrieron un caso indignante que demuestra cuán inteligentes pueden ser los delincuentes y cuán rápido se pueden robar miles de dólares.
A fines del año pasado, un hombre del Condado de Orange denunció que su auto, un Toyota Camry 2016, había sido robado en el estado de New York. Una experiencia horrible, pero sucede y para eso están los seguros.
Imagine the man's surprise when just a few months later, his car is found on fire near Orlando. He'd already filed an insurance claim worth $10,000, and when the local fire department asked our arson investigators to look into the cause of the blaze, they quickly became suspicious.
As the story unfolded, the man ultimately confessed that he paid someone $300 to destroy his car and to make sure it was never seen again. Why would anyone do that? Maybe he was tired of making his payments or perhaps he wanted a different car to drive. Whatever the reason, the fact remains: By stealing from his insurance company, he's causing all of our insurance rates to rise.
Ahora se enfrenta a 20 años de prisión, pero la realidad es que este tipo de cosas sucede con frecuencia.
It happens when people intentionally inflict damage to their homes or when they stage automobile accidents. It happens when employers cheat their way out of paying proper premiums for workers' compensation. It even happens when people fake injuries to get out of going to work.
Los seguros son un negocio como cualquier otro. Las compañías de seguro no pueden absorber $40 mil millones en fraude sin aumentar los precios.
Creo que todos coincidimos en que nadie quiere pagar más por sus pólizas, y todos podemos hacer nuestra parte para detener este gasto.
If you see something that looks suspicious, say something. Our investigators are doing a great job, but they can't be everywhere all the time. If you think there's something they should look into, give us a call. Our Fraud Tip Hotline is 1-800-378-0445, and you can remain anonymous if you wish.
Seguiremos trabajando y esperamos que usted esté atento.
Atentamente,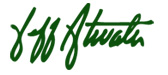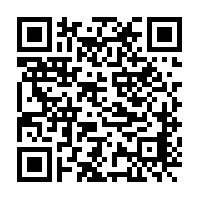 Jeff Atwater
Oficial Principal de Finanzas
Estado de la Florida