Legislative Session Coming to a Close
Agents should routinely verify the licensure of the companies for which they're selling. If you suspect an entity is not authorized or licensed to transact insurance in Florida, from Florida or with residents of Florida, please notify our office. Report suspected unlicensed activity. Call 877-MY-FL-CFO (1-877-693-5236).
Leer más > >
Dear friends,
As the 2013 Legislative Session comes to a close, I continue my efforts on reforms that increase government transparency and accountability, protect Florida's consumers, fight fraud and get government off the backs of hardworking Floridians in order to foster greater economic prosperity.

While it's still too early to tell what bills will be enacted into law, please know that we will continue to keep you informed as there is some pending legislation that may impact our licensee population.

Your feedback plays an integral role in how we continue to provide you with better service. I hope you will take a moment to email us your feedback and suggestions. Thank you for all you do.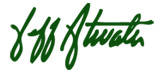 Jeff Atwater
Oficial Principal de Finanzas
Estado de la Florida