Property Insurance Rates
Agents should routinely verify the licensure of the companies for which they're selling.
Leer más > >
Dear friends,
Recently, I sent a carta to Florida Insurance Commissioner Kevin McCarty to express my concerns about the cost of property insurance in Florida and to ask, 'Why have rates not come down?'
I remain very concerned that property insurance companies are not passing along the reinsurance cost savings they are experiencing to Florida homeowners. Therefore, I have requested that he analyze Florida's insurance companies to ensure they are treating Floridians fairly.
I am well aware of the need for insurers to carry adequate reinsurance and that the Florida Statutes allow insurers to purchase enough reinsurance to cover a 1 in 250 year storm. Commissioner McCarty has told me, however, that companies have rarely if ever purchased reinsurance to cover a 1 in 250 year storm.
I am asking that he oversee an analysis that provides Floridians an accurate representation of how much insurers are saving, how they are utilizing these savings and how customers are benefiting. My request is not suggesting insurers should put themselves at any greater risk or not acquire the appropriate level of reinsurance. Our goal should be to ensure rates are fair and companies are sound. Such an analysis will require a significant review of data but I believe that Floridians are due such an assessment.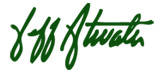 Jeff Atwater
Oficial Principal de Finanzas
Estado de la Florida