$717 Million Returned to Floridians Advances Florida's Economy
Agents should routinely verify the licensure of the companies for which they're selling.
Leer más > >
Dear friends,
Since day one, my top priority has been putting Floridians' money back in their pockets where it belongs. One of the many ways my office does this is by overseeing Florida's unclaimed property program, which works to return unclaimed, lost or unknown funds to their rightful owners.
I'm happy to report that during my time as CFO we have returned more than $717 million in unclaimed property to Florida families and businesses. In fact, we broke a monthly record in March by returning more than $26.1 million to Floridians who may not have otherwise known it even existed. This returned money not only benefits our citizens, but also stimulates Florida's economy by circulating additional discretionary income back into our local communities and businesses.
Invito a toda persona que haya vivido alguna vez en la Florida, o que tenga parientes que vivan o hayan vivido en nuestro estado, a visitar www.FLtreasurehunt.org. Our website has an unlimited "search" function, which allows you to create and print claim forms for any accounts to which you are entitled. Each claim form includes instructions and lists the documentation required to prove the claim. There is no statute of limitations, however, and consumers have the right to claim their property at any time, at no cost.
For 53 years the Bureau of Unclaimed Property has successfully returned money to Florida's consumers, and I will continue to work daily to ensure that each Floridian receives every dollar to which they are entitled. As Chief Financial Officer, I strive to serve Floridians in every way I can - whether it be assisting with the insurance claims process, serving insurance professionals, investigating fraud that drives up the cost of living, promoting increased financial literacy to help Floridians make good financial choices, or returning the dollars they worked so hard to earn - and I remain steadfastly committed to my goal of making Florida the best place to live, work and play.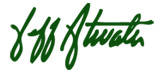 Jeff Atwater
Oficial Principal de Finanzas
Estado de la Florida