Protect Yourself and Your Community from Fraud
A disaster can strike your business or your home anytime. Take action and learn ways on how to prepare.
Leer más > >
Dear friends,
Recently, our office announced the arrests of three more individuals following an investigation into a Jacksonville Personal Injury Protection (PIP) fraud scheme. The success of our dedicated and tireless employees to fight fraud and abuse in our state is incredible, yet the fight against insurance fraud remains an ongoing battle.
More than 5,000 insurance fraud arrests have been made since January 2011, an average of 3.8 insurance fraud arrests per day. Among these arrests are nearly 2,000 PIP fraud arrests, meaning we average 1.5 PIP fraud arrests every day.
Anyone who suspects insurance fraud is asked to call 1-800-378-0445. Our department has awarded $349,000 to nearly 60 citizens as part of our Anti-Fraud Reward Program, which rewards individuals up to $25,000 for information that directly leads to an arrest and conviction in an insurance fraud scheme.

Para obtener más información sobre fraudes y protección al consumidor, visite nuestro sitio web: www.MyFloridaCFO.com/Division/Consumers/fraudscams.htm.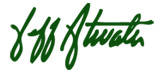 Jeff Atwater
Oficial Principal de Finanzas
Estado de la Florida