Unclaimed Property Returns Reach $900 Million Milestone
Agents should routinely verify the licensure of the companies for which they're selling. If you suspect an entity is not authorized or licensed to transact insurance in Florida, from Florida or with residents of Florida, please notify our office. Report suspected unlicensed activity. Call 877-MY-FL-CFO (1-877-693-5236).
Leer más > >
Dear friends,
This month, our department reached a significant milestone when the amount of unclaimed property we have returned since January 2011 surpassed $900 million. I'm very proud of our team's dedication to reunite this money and property with its rightful owners. Their work in the last four years represents nearly 35 percent of all unclaimed property returned since the program's creation in 1961.
Unclaimed property comes from dormant accounts in financial institutions, insurance and utility companies, securities and trust holdings. It can also include tangible belongings such as jewelry, coins, currency, stamps, historical items and other miscellaneous articles from abandoned safe deposit boxes. We work hard to return these unclaimed, lost or unknown funds to their rightful owners because our entire state benefits as a result of the additional discretionary income being circulated back into our local communities and businesses.
Until claimed, unclaimed funds are deposited into Florida's school fund for the benefit of public education. There is no statute of limitations and consumers have the right to claim their property at any time, at no cost.
Invito a toda persona que haya vivido alguna vez en la Florida, o que tenga parientes que vivan o hayan vivido en nuestro estado, a visitar www.fltreasurehunt.org to learn if there is unclaimed property that we can return to them. Our website has a "search" function, which allows you to create and print claim forms for any accounts to which you are entitled. Each claim form includes instructions and lists the documentation required to prove the claim.
Si quiere ver las respuestas a preguntas frecuentes sobre propiedad no reclamada, haga clic aquí.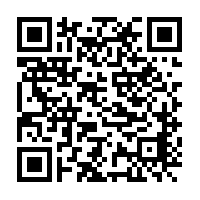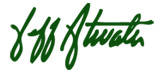 Jeff Atwater
Oficial Principal de Finanzas
Estado de la Florida