Millions of Dollars Recovered for Floridians
Agents should routinely verify the licensure of the companies for which they're selling.
Leer más > >
Dear friends,
I was very proud to announce this week that the Florida Department of Financial Services helped recover more than $253 million for Floridians during 2013. The recoveries were made possible by investigative and consumer-driven efforts led by our divisions of Agent & Agency Services and Consumer Services, along with the Bureau of Unclaimed Property.
The Department of Financial Services' Bureau of Investigation, which is housed within our department's Division of Agent & Agency Services, set a new recovery record of $5,789,589 in 2013. Nearly $2 million of the amount recovered by the bureau went to senior citizens. The 2013 total surpasses the previous record set in 2010 by nearly $300,000.
One of the most financially significant cases investigated by our Bureau of Investigation in 2013 resulted in a payment of $700,000 in restitution to 123 individuals and small businesses. This recovery was made possible after investigators discovered a scheme in which insurance agents specializing in surplus lines risks were found to be over-charging their clients far above the standard commission they earned on commercial surplus lines accounts.
Our department's Bureau of Unclaimed Property also helped return millions of dollars to Floridians. In 2013, the bureau repaid approximately $221 million in unclaimed property claims payments. These recoveries ranged from money and securities to tangible items such as watches, jewels, historical items and other miscellaneous articles. While the unclaimed money and goods work to supplement the state's education fund, all unclaimed property is available for return to the appropriate consumer at anytime and without charge.
Lastly, our department's Division of Consumer Services' HelpLine helped return more than $26 million to nearly 6,000 consumers during 2013. The division handled nearly 344,000 calls throughout the year in their efforts to assist Floridians with insurance-related questions, complaints or concerns.
I am very proud of all of our department's divisions and their vigilant efforts to find and return money that rightfully belongs in the wallets of hard-working Floridians. I hope our success will discourage fraudsters and encourage more Floridians to contact us with their questions or tips about missing money or fraudulent scams.
Para obtener más información sobre estos programas y cómo el Departamento de Servicios Financieros de la Florida puede ayudarlo a reclamar lo que le pertenece, visite www.MyFloridaCFO.com.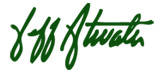 Jeff Atwater
Oficial Principal de Finanzas
Estado de la Florida