Analyzing Florida's Property Insurance Rates
Agents should routinely verify the licensure of the companies for which they're selling.
Leer más > >
Dear friends,
Florida Insurance Commissioner Kevin McCarty recently released an analysis of Florida's property insurance rates, which is both informative for consumers and instructive for insurance companies. Consumers will learn that some insurance providers are beginning to pass their savings from lower reinsurance costs on to their customers in the form of lower rates. The key takeaway, however, is found in the Commissioner's message to the insurance industry.
The Commissioner made it clear that, barring a catastrophic event, he has every expectation that the lower reinsurance costs insurers are paying will be reflected in lower rates for consumers in future rate filings. I share the Commissioner's expectations. If insurers raised rates in the past to compensate for higher reinsurance costs, they should reduce rates accordingly when their costs go down.
The Commissioner's analysis was completed at my request because I have become increasingly concerned about how insurers are utilizing the significant savings they are receiving from lower reinsurance costs. I am not suggesting insurers should put themselves at any greater risk or not acquire the appropriate level of reinsurance. Our goal should be to ensure companies are sound and that Floridians are getting the rate relief they deserve.
Para leer el análisis del Comisionado McCarty, haga clic aquí.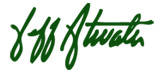 Jeff Atwater
Oficial Principal de Finanzas
Estado de la Florida