Helping Protect Florida's Seniors from Financial Scams and Fraud
A disaster can strike your business or your home anytime. Take action and learn ways on how to prepare.
Leer más > >
Dear friends,
Recently, I announced a new series of Operation S.A.F.E. financial workshops to help inform, empower and protect Florida's seniors from financial scams and fraud. Florida's seniors work their whole lives to save and build a nest egg for their families, and I want to make sure their finances are protected from anyone who might target them.
Statistics show that nearly one in five seniors has fallen victim to financial fraud. In order to combat this deceptive crime against seniors, I launched the statewide financial education initiative known as Operation S.A.F.E. to "Stop Adult Financial Exploitation" and the fraudsters who target Florida's seniors.

Our Operation S.A.F.E. 'Be Scam Smart' workshops and its accompanying website www.MyFloridaCFO.com/SAFE have already helped nearly 11,000 seniors protect themselves from becoming victims of financial fraud. Our workshops provide valuable resources and information such as:
Si suena demasiado bueno para ser verdad, probablemente así sea.
Nunca firme documentos incompletos o en blanco.
Debería ser una señal de advertencia si usted recibe una notificación sobre ganar una lotería para la cual nunca participó, o si se le pide dinero para cobrar algún tipo de premio.
Asegúrese siempre de estar tratando con un agente de seguros con licencia y verifique antes de comprar.
Nunca envíe dinero a una compañía sin antes comprobar su legitimidad. Consulte al Better Business Bureau para ver si el vendedor tiene licencia.
Nunca comparta información financiera personal por email o por teléfono a menos que usted haya iniciado el contacto.
Be Scam Smart workshops are open to seniors, family members and their caregivers. I encourage everyone to sign up for a workshop near you to learn how to protect your families' financial security.
Para mayor información visite www.MyFloridaCFO.com/SAFE o llame a nuestra Línea de Ayuda al Consumidor al 1-877-MY-FL-CFO (1-877-693-5236).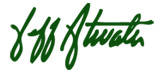 Jeff Atwater
Oficial Principal de Finanzas
Estado de la Florida