Preparing for Severe Weather
Agents should routinely verify the licensure of the companies for which they're selling. If you suspect an entity is not authorized or licensed to transact insurance in Florida, from Florida or with residents of Florida, please notify our office. Report suspected unlicensed activity. Call 877-MY-FL-CFO (1-877-693-5236).
Leer más > >
Dear friends,
For the last ten years, Florida has largely been spared the damage and destruction of a major hurricane. We've been lucky and our reprieve has been well-deserved, but Floridians were recently discussing the landfall possibilities of two storms: Hurricane Danny and Tropical Storm Erika.
Tropical Storm Erika's recent presence was a concern for many of us across the state. While forecasts can change, and there's no way to predict the future, Floridians would be well-served by taking this opportunity to shore up their finances and their disaster plans.
Whether you're new to Florida or a lifetime resident, we have tools available to make sure your family is prepared for the next hurricane on the horizon. As Floridians we've come to realize that the threat of a storm is not an 'if' but a 'when.'
And especially this month, on the landfall anniversaries of both Hurricane Andrew and Hurricane Katrina, we are reminded of the sheer power and force of Mother Nature. The images of a ravaged South Florida and Gulf Coast are not easily forgotten, and we continue to feel their impacts even today.

Les recomiendo que vean los kits de herramientas y recursos disponibles en nuestro sitio Web, and once you feel your family is prepared, to lend a hand to a friend or neighbor who may need assistance. Please don't' forget that pets are family, too, and remember to incluirlos en los planes de operaciones de emergencia de su familia.

Atentamente,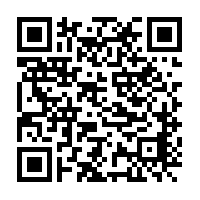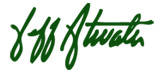 Jeff Atwater
Oficial Principal de Finanzas
Estado de la Florida