A New Year Brings Renewed Financial Focus
Agents should routinely verify the licensure of the companies for which they're selling. If you suspect an entity is not authorized or licensed to transact insurance in Florida, from Florida or with residents of Florida, please notify our office. Report suspected unlicensed activity. Call 877-MY-FL-CFO (1-877-693-5236).
Leer más > >
Dear friends,
As 2015 comes to a close, I am sure many of you are looking back at the past 12 months, just as I am. It's important to examine the past for multiple reasons: to reflect on the highs and lows and the special moments with loved ones, to make plans to grow our successful endeavors even further and to study our histories so that we may not be doomed to repeat mistakes. Each of these actions serve important purposes in our lives.

As you reflect, I encourage you to take stock of where you stand financially. There is always room to improve, which is why it is important to see if you are where you want to be when it comes to your savings, credit goals and investments.


If your focus for 2016 is to build your savings, have a plan and make saving a priority. Decide what it is you're saving for, create a timeline for when you want to have the specified amount saved, create a budget to match that timeline and stick to it vigilantly. Setting a tangible goal and writing it down will help you keep your eyes on the prize. Visit our Your Money Matter$ page to learn more about ahorros, interés compuesto, cuentas de ahorro y para ver herramientas útiles.

Another worthy goal for the New Year is to overcome bad credit. Credit can be a positive tool in your financial tool belt and can be used to work for you. Remember the three C's of credit when considering your options: character, capital and capacity. These factors determine your credit score, which signals your ability to repay credit. You can learn more about the three C's and using your credit wisely aquí.

Los ahorros y créditos se ven afectados por nuestra capacidad de preparar un presupuesto. Nuestro sitio web Your Money Matter$ has many calculators to assist with budgeting that I encourage you to try. It is my hope that all Floridians take their finances seriously, as our finances have a lifelong impact on us and our loved ones. Remember this as you go into the New Year.

Carole and I hope your New Year is full of happiness, health and, of course, financial wellness! Here's to a wonderful 2016! safeguard Florida's future and to make sure everyone knows that we're the very best place to live, work and call home.

Atentamente,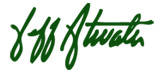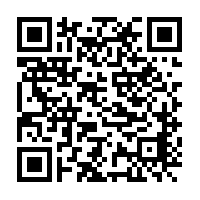 Jeff Atwater
Oficial Principal de Finanzas
Estado de la Florida