Florida Earns an 'A' For High Standards of Transparency
Agents should routinely verify the licensure of the companies for which they're selling. If you suspect an entity is not authorized or licensed to transact insurance in Florida, from Florida or with residents of Florida, please notify our office. Report suspected unlicensed activity. Call 877-MY-FL-CFO (1-877-693-5236).
Leer más > >
Dear friends,
It is my job to be a watchdog for how government spends Floridians hard-earned tax dollars. When I took office, I vowed that Florida would be held to the highest standards of transparency, accountability, and openness. In 2012, I championed changes in the law that led to the creation of Transparency Florida, an easy-to-navigate website that provides Floridians information about state spending. A key component of Transparency Florida is the Florida Accountability Contract Tracking System (FACTS). Initially, FACTS held summaries of government contracts, which was a never-before-seen level of government transparency in Florida. But that was not nearly enough. Since then, FACTS has expanded to include not just summaries, but also detailed descriptions of 65,277 state contracts and grant agreements. Further still, we have begun to include the documents themselves, and 61 percent of contracts and grants are now available for download at the FACTS website.
Our efforts to give Floridians the transparency they deserve have recently been recognized by the independent U.S. Public Interest Research Group (PIRG), in its annual Following the Money report. This report details how the 50 states rank in providing online access to government spending data and awards grades ranging from an "A" through "F."
This year, Florida has earned an "A," marking three consecutive years of improvement. This score is affirmation of our commitment to transparency. By making some of the most requested information easily available without charge, we're eliminating the time and cost constraints sometimes associated with public records requests. More importantly, because our website has made government contracts visible and easy to access, competition has increased and Floridians saved more than $40 million just last year on the negotiation or renegotiation of contracts.
Transparency Florida ha cambiado mucho la relación entre el gobierno y las personas a las que presta sus servicios, y continuará buscando formas de poner aún más información a disposición en el formato más simple posible.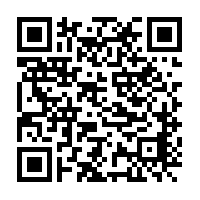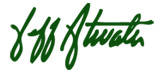 Jeff Atwater
Oficial Principal de Finanzas
Estado de la Florida