Boosting Fire Safety Conversations on Campus
Agents should routinely verify the licensure of the companies for which they're selling. If you suspect an entity is not authorized or licensed to transact insurance in Florida, from Florida or with residents of Florida, please notify our office. Report suspected unlicensed activity. Call 877-MY-FL-CFO (1-877-693-5236).
Leer más > >
Dear friends,
As parents, it's our responsibility to teach our children the skills they need to become successful adults. From cooking and cleaning to managing finances and the basics of car maintenance, there's a lot to cover before they set off for the real world or head to college.
As Florida's Chief Financial Officer, it's my goal to provide resources and information to help inform some of these conversations along the way. We provide tools on a variety of topics, including credit and debt, saving and spending, and how to make a financial plan for important life events.
My role as CFO also affords me the distinct honor of serving as Florida's State Fire Marshal. In this capacity, I hope to reduce the rate of arson-related crimes in our state and to better educate Floridians on how to prevent accidental but destructive fires.
Throughout the state, we've heard from college students and fire professionals about a need for increased education among the Greek life communities on college campuses. We heard their concerns, and just this week we piloted a brand-new program with the Phi Gamma Delta fraternity at Florida State University. We talked with members about the importance of having working smoke detectors in their homes, about the need for not only having fire extinguishers but knowing where they are and how to use them, and about the startling reality that a fire can ravage a home in just minutes.
There's a reason we began this project with Phi Gamma Delta, and it stems from a story many of you may not know. On the night before graduation in 1996, the University of North Carolina at Chapel Hill Phi Gamma Delta chapter hosted a graduation party. Hours after the party ended and everyone had gone to sleep, a cigar that had been dropped into a garbage bin caught fire and quickly engulfed the house in flames. Five lost their lives that night and another three were injured. It was a night no parent or member would ever forget.
Unfortunately, the tragedy that occurred at this chapter house is a story far more common than any parent would like to believe. Since 2000, 89 fatal fires have broken out on a college campus, in Greek housing or in off-campus housing within three miles of campus and have claimed 126 lives. The numbers tell a troubling story: more than 90 percent of campus fire fatalities occur in off-campus housing—housing that is not subject to fire safety inspections by campus personnel. The vast majority of these fires are caused by cooking accidents, and nearly 15 percent of these fire deaths can be attributed to alcohol impairment.
That's why we have partnered with the Tallahassee Fire Department in hopes of bringing our program to each and every fraternity and sorority at Florida State University. We've also started reaching out to local fire departments and Greek life communities at other college campuses across Florida.
As our program continues to grow, we hope to bring the life-saving message that seconds save lives to all college students in Florida. As a parent, I plan to bring this message to my four kids. I hope you will choose to engage in fire safety conversations with your children of all ages.
Atentamente,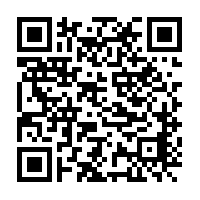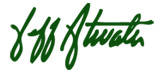 Jeff Atwater
Oficial Principal de Finanzas
Estado de la Florida