Turning Your Financial Dreams Into Reality
Agents should routinely verify the licensure of the companies for which they're selling. If you suspect an entity is not authorized or licensed to transact insurance in Florida, from Florida or with residents of Florida, please notify our office. Report suspected unlicensed activity. Call 877-MY-FL-CFO (1-877-693-5236).
Leer más > >
Dear friends,
As we wrap up April and Financial Literacy Month, I'd like to take a moment and recap what we've shared throughout the past several weeks. Floridians of all ages have financial goals, and our Department works diligently to ensure consumers have the necessary tools and resources to turn those dreams into reality.

Our state is recognized nationally for being the top place to retire. Whether you're around the corner from retirement or diligently planning ahead, we have programs that answer some of the most commonly asked questions, such as how much you will need and what type of retirement plan you should invest in.
El programa S.T.A.R.T. (Save Today and Retire Tomorrow) del Departamento es un excelente recurso para obtener más información.
While many retirees call the Sunshine State home, Florida's seniors are often targets of financial fraud and scams. As we work to keep every hard-earned dollar in your pocket where it belongs, DFS offers free Be Scam Smart workshops through our Operation S.A.F.E. (Stop Adult Financial Exploitation) program.
En estos talleres enseñamos a los adultos mayores a detectar algunos de los fraudes y estafas más comunes como parte de nuestra iniciativa "On Guard for Seniors".
Whether you're buying a car or saving for college, it's important to understand the value of your dollar and how to make smart, responsible investments. From first-time shoppers to those who regularly practice budgeting, there's always more to learn. I encourage everyone to continue learning about best practices so you can make sound financial decisions using the most up-to-date information.
We truly have a wide range of resources designed to fit the diverse needs of our state. For example, Financial Frontlines is an online resource designed specifically for military servicemembers and their families. Our office provides information on the Military Lending Act, the Servicemembers Civil Relief Act, and protecting one's credit while on active duty.
It's never too early to teach your children the importance of saving -- in fact, it's better to start developing good saving habits at a young age. This week I'll be visiting one school to discuss financial literacy and learn about how teachers are incorporating financial lessons into their curriculum. I'll be at River City Science Academy in Jacksonville on April 28, and my team will be at Kingdom Academy in Miami on April 29.
I hope you were able to further your financial education this month and take advantage of one of the many programs and resources our office makes available. I encourage everyone to do something before the month ends to enhance or kick-start your financial literacy. To access the free resources mentioned in this letter, be sure to visit our website -- www.myFloridaCFO.com/YMM.

Atentamente,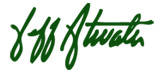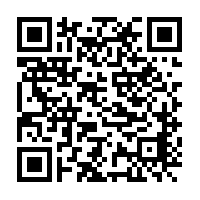 Jeff Atwater
Oficial Principal de Finanzas
Estado de la Florida