Protecting the Pockets of Florida's Consumers
Agents should routinely verify the licensure of the companies for which they're selling. If you suspect an entity is not authorized or licensed to transact insurance in Florida, from Florida or with residents of Florida, please notify our office. Report suspected unlicensed activity. Call 877-MY-FL-CFO (1-877-693-5236).
Leer más > >
Dear friends,
Each day, my dedicated team here at the Department of Financial Services works in a multitude of ways to recover and return money that's rightfully owned by Floridians. During 2015, we were able to recover and return $285 million back to those to which it rightfully belonged. These returns were made possible by investigative and consumer-driven efforts led by our Divisions of Agent & Agency Services and Consumer Services, along with the Bureau of Unclaimed Property and our Division of Public Assistance Fraud.
When our División de Servicios de Agentes y Agencias investigates allegations of illegal conduct by Florida's licensed insurance professionals, they sometimes find that money is owed back to consumers that had been improperly collected. Either by proactively securing a settlement agreement with the licensee involved, or by advocating for repayment directly from the insurance company on behalf of the consumer, the division works to ensure that the consumer is made whole. Last year, they were successfully able to secure more than $1.3 million through this process, and more than a third of this amount was returned to Florida's seniors.
Nuestra División de Servicios al Consumidor operates our Consumer Helpline that stands ready and able to assist consumers with insurance-related questions and concerns. Last year, they answered more than 320,000 calls from Floridians who requested the department's assistance on an insurance claim-related matter. By serving as a liaison between the consumer and the insurance company when such concerns arise, the department was able to secure the return of more than $31 million that was not initially paid out by the insurer. This money was returned to nearly 17,000 consumers.
In one such instance, we received a call from an elderly man regarding the cost of his insurance premium, after he spoke with an insurance agent who explained that his premium rates were exorbitantly high. Our insurance experts reached out to the insurance company on the man's behalf and learned that a clerical error caused the policy rate to calculate much higher than it should have. As a result of him reaching out to our office for assistance, we were able to work with his insurance company to correct his rate moving forward, and we were able to recover the over-paid amount of more than $16,000. As an elderly man on a fixed income, getting this money back was the gift of a lifetime.
In fact, after learning about this Miami-Dade man's experience, we requested that the insurance company check their entire system to ensure such an error had not taken place with anyone else. As it turned out, another six consumers had unknowingly been overcharged and some had been paying this higher premium amount for years. In total, we were able to recover and return nearly $300,000 to these seven individuals--and it all began with one phone call to our insurance helpline.
When monetary and tangible property accounts held within financial institutions lie dormant for a period of more than five years, those accounts are turned over to the department as unclaimed property. Our Oficina de Propiedades No Reclamadas works to reconnect Floridians with these funds or property they may not have known existed, or may have forgotten about. Through proactive outreach efforts, they were able to pay out 395,000 individual claims, which resulted in unclaimed property returns of nearly $250 million. These returns ranged from money and securities to the contents of safety deposit boxes, which included watches, jewels and historical artifacts. All unclaimed property accounts are returnable to the rightful owner, or the legally entitled heir, at anytime and at no charge to the consumer.
Public assistance benefits exist to help Floridians in their temporary time of need. However, when people cheat the system, all taxpayers wind up paying the cost in the form of higher taxes. That's why our División de Fraude en la Asistencia Pública works to stop money going out the door through fraudulent means. Through their vigilant efforts, we were able to stop nearly $21 million from going out the door, and another $2.7 million in restitution was collected by our partners in the Department of Children and Families and the Office of Early Learning. Also, our investigations resulted in the opening of 171 opportunities for eligible working families to receive assistance in the state's School Readiness Program, which helps working families with the cost of childcare. By working to stop fraud within these programs, we're able to help our partners better assist the families that are in need.
Estoy orgulloso de lo que hemos logrado durante 2015, pero recién empezamos. Espero mayores logros para este año.
Para obtener más información sobre estos programas y cómo el Departamento de Servicios Financieros de la Florida puede ayudarlo a reclamar lo que le pertenece, visite www.MyFloridaCFO.com.

Atentamente,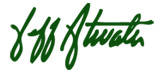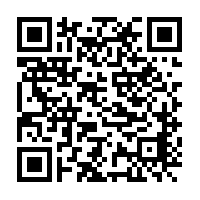 Jeff Atwater
Oficial Principal de Finanzas
Estado de la Florida
Download-PDF Version