Mes de Prevención del Fraude
Agents should routinely verify the licensure of the companies for which they're selling. If you suspect an entity is not authorized or licensed to transact insurance in Florida, from Florida or with residents of Florida, please notify our office. Report suspected unlicensed activity. Call 877-MY-FL-CFO (1-877-693-5236).
Leer más > >
Dear friends,
One of my top priorities as Florida's Chief Financial Officer is to fight the fraud, waste and abuse that cause insurance costs to rise. Our Division of Insurance Fraud does so every day by investigating criminal acts of insurance fraud committed in Florida. The cases we work are as diverse as our state. We could not be as successful without the help of our fellow law enforcement partners and consumers who arm themselves with information and report suspected illegal activities.


Desde accidentes automovilísticos simulados y empleadores que no pagar la cobertura de compensación legal por accidentes de trabajo para sus empleados hasta pérdidas de agua falsas para recibir el pago del seguro, hemos aprendido que los estafadores no se detendrán ante nada para llenarse los bolsillos con el dinero ganado por otros.

Fraud happens to all ages and income levels--it knows no boundaries. It can happen to you, and it's already impacting your insurance premiums. When insurance companies are forced to pay out billions in losses caused by fraud each year, that money is recovered in the form of higher rates for everyone. In fact, the Coalition Against Insurance Fraud estimates that fraud costs each family about $950 annually.

Aunque estamos haciendo grandes progresos en nuestra lucha por lograr que no haya casos de fraude en la Florida con casi 6,000 arrestos desde 2011, no me voy a detener.

Our efforts are strengthened by the law enforcement partnerships we've forged and the dedicated prosecutors who work within State Attorney's Offices across Florida. These partnerships extend our fraud-fighting team. With thousands more on the lookout, we'll continue tearing down the fraud rings that wish to cheat and steal from hard-working taxpayers.

March is Fraud Prevention Month, and it's a great opportunity to share a simple message: if you see something, say something. The Division has a toll-free Fraud Tip Hotline at 1-800-378-0445. Callers can choose to remain anonymous, and if they provide information that leads to a conviction, they may be eligible for a cash reward through our Anti-Fraud Reward Program.

Si alguna vez siente que fue engañado o alguien le hace una oferta que es demasiado buena para ser cierta, esperamos que se comunique con nosotros.

Atentamente,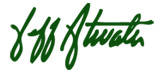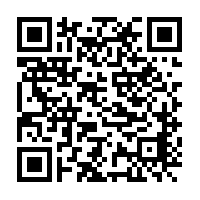 Jeff Atwater
Oficial Principal de Finanzas
Estado de la Florida