The "Tip Tax" is a Disgrace
2/10/2023
On Monday, I held a press conference at the Florida Capitol, highlighting my "Four Pillars of IRS Protection" to safeguard Florida families and small businesses from an army of 87,000 new IRS agents. There is absolutely no doubt in my mind that some of these agents are going to target Floridians. Whether it be based off political beliefs, or the fact that Florida's economy has fared better than most other states, we remain a target. Luckily, I have the support of Senator Ingoglia, Representative Overdorf, the NFIB, Florida Taxwatch, and JMI, to protect our state from government overreach.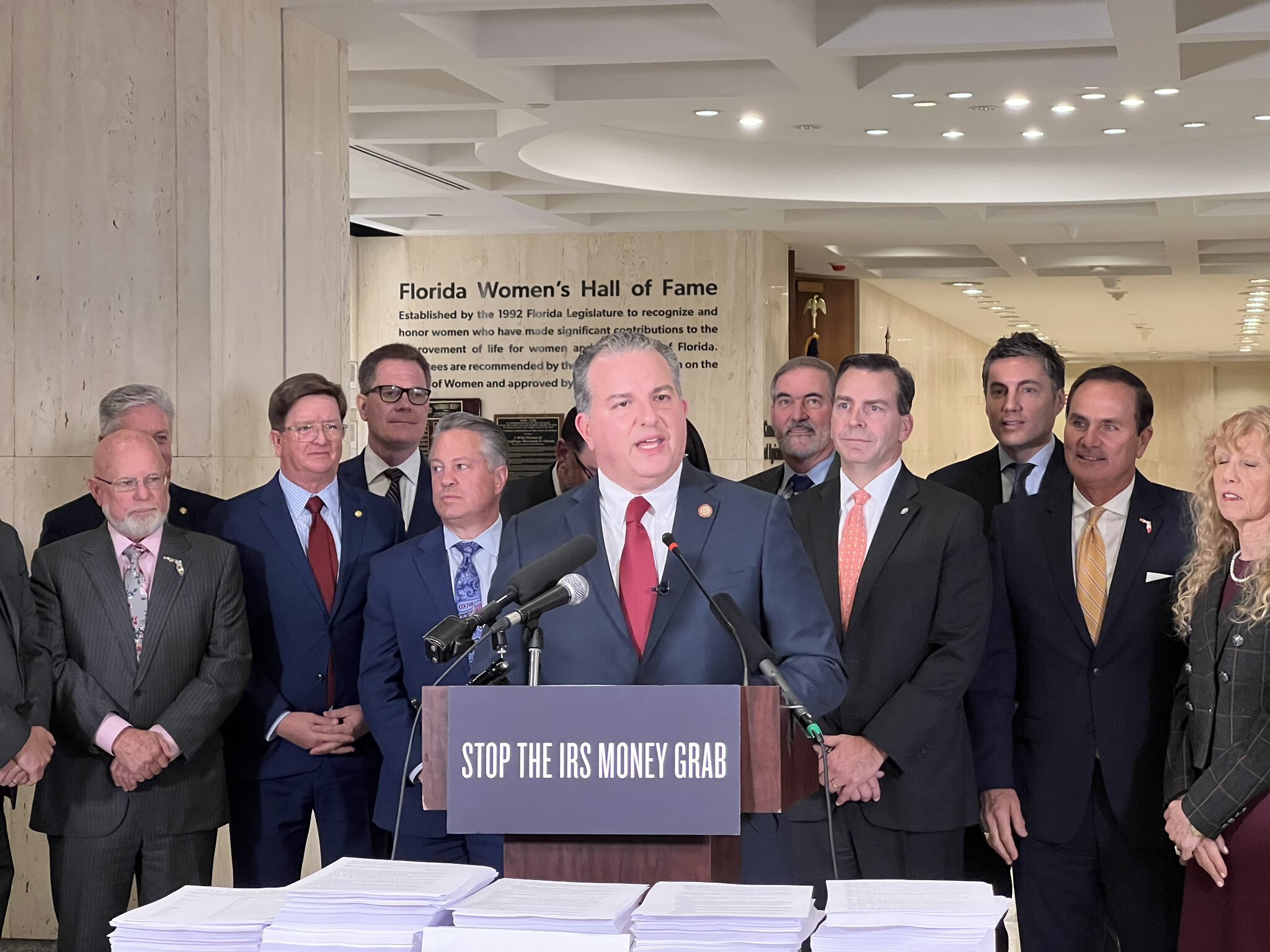 On Wednesday, I issued a
statement
in response to a proposed new "Tip Tax" between the IRS and employers in the service industry. All this proposal does is put a bullseye on the back of hard-working service industry professionals by targeting the tips that many of these workers base their living off of. I've spent my entire life in the restaurant business, and I can tell you that the toll that this government overreach could take on these workers is drastic. Florida is fighting back against IRS overreach, and it is my top priority to protect our small businesses and service industries to keep our economy open and Keep Florida Free.
Lastly, I
applaud
the passage of Senate Bill 52 from the Senate Education Pre-k-12 Committee, banning the use of social media platforms through the use of internet access on campuses. TikTok is "digital fentanyl" and has absolutely no place in our schools. Children are the future, so we need to work together to do everything we can to protect them and set them up for success.