Effective Retirement Planning Opens Up a World of Possibilities
Start the planning process by learning more about the Florida Deferred Compensation Plan.
The Florida Deferred Compensation Plan is a supplemental retirement plan for employees of the State of Florida, including OPS employees and employees of the State University System, State Board of Administration, Division of Rehab and Liquidation, Special Districts*, and Water Management Districts* [established under Internal Revenue Code (IRC), Section 457(b)].
*Subject to employer participation.
University employees are eligible for the Florida Deferred Compensation 457(b) Plan and the 403(b) Plan, IRS contribution limits to the 457(b) and the 403(b) do not compete. Hacer clic aquí to learn more about the differences between the 457(b) and 403(b) plans.
---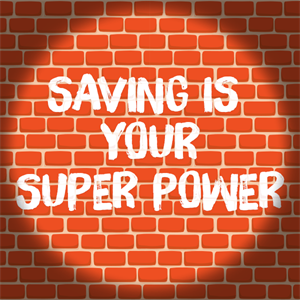 Key Benefits of the Plan:
Easy to understand fee structure
Penalty-free withdrawals after separation from employment
Lower current taxable income through automatic pre-tax payroll contribution
Excellent investment options, including Fixed Accounts, Target Date Funds, and numerous Mutual Funds
Penalty-free account modification, such as contribution change, investment reallocation, and Investment Provider addition/ replacement
Rollover other pre-tax retirement accounts into the Florida Deferred Compensation Plan
Dedicated customer service and professional investment performance oversight from the Bureau of Deferred Compensation and the Plan's Investment Providers
Immediate vesting
---
Enrollment Series Videos
The State of Florida Bureau of Deferred Compensation released an award-winning, four-part series of Informational Videos designed to walk employees through a very basic understanding of the Florida Deferred Compensation Plan. These videos, known as the Enrollment Series, cover basic enrollment and participation related topics. The informational videos can be found aquí.
---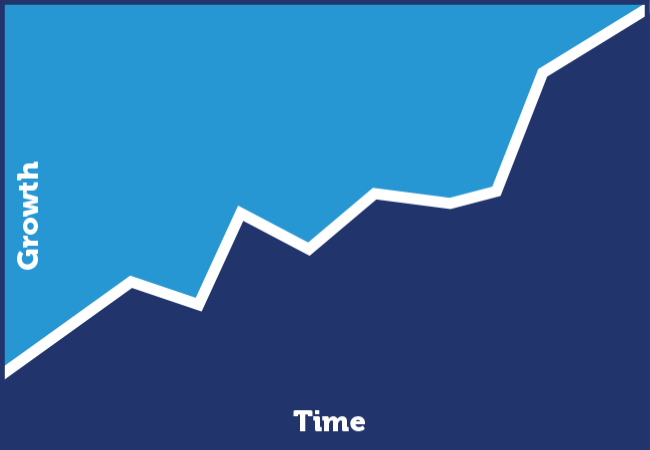 Mutual Funds
Mutual Funds respond to the ebbs and flows of the financial markets and the overall economy. Each Investment Provider has a menu of Mutual Funds to choose from. Each Mutual Fund falls into an asset category, which identifies what types of stocks or bonds are held within that fund. Additional information about the Mutual Funds offered by the Plan can be found in the Informe de Rendimiento Trimestral or on the Investment Provider websites. For more information, haga clic aquí.
Fixed Accounts
Fixed Accounts are much like savings accounts that gain a predetermined amount of interest, guaranteed through the end of the quarter. Participants can use the Fixed Account to minimize risk and diversify investments. Each Investment Provider offers a Fixed Account, guaranteeing a certain return for the quarter. The assets in Fixed Accounts are backed by the financial strength of the insurance companies offering these products.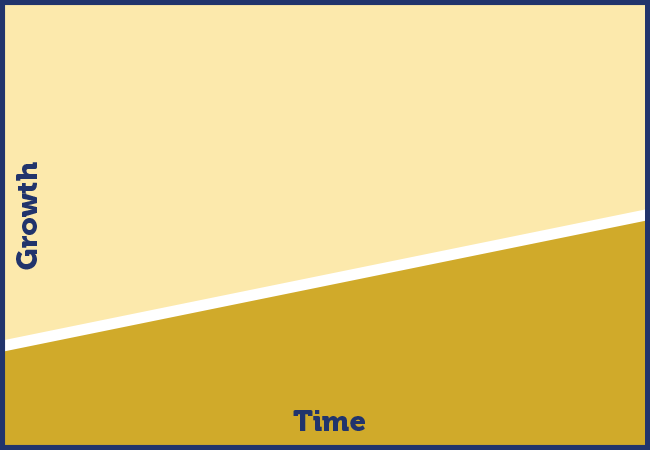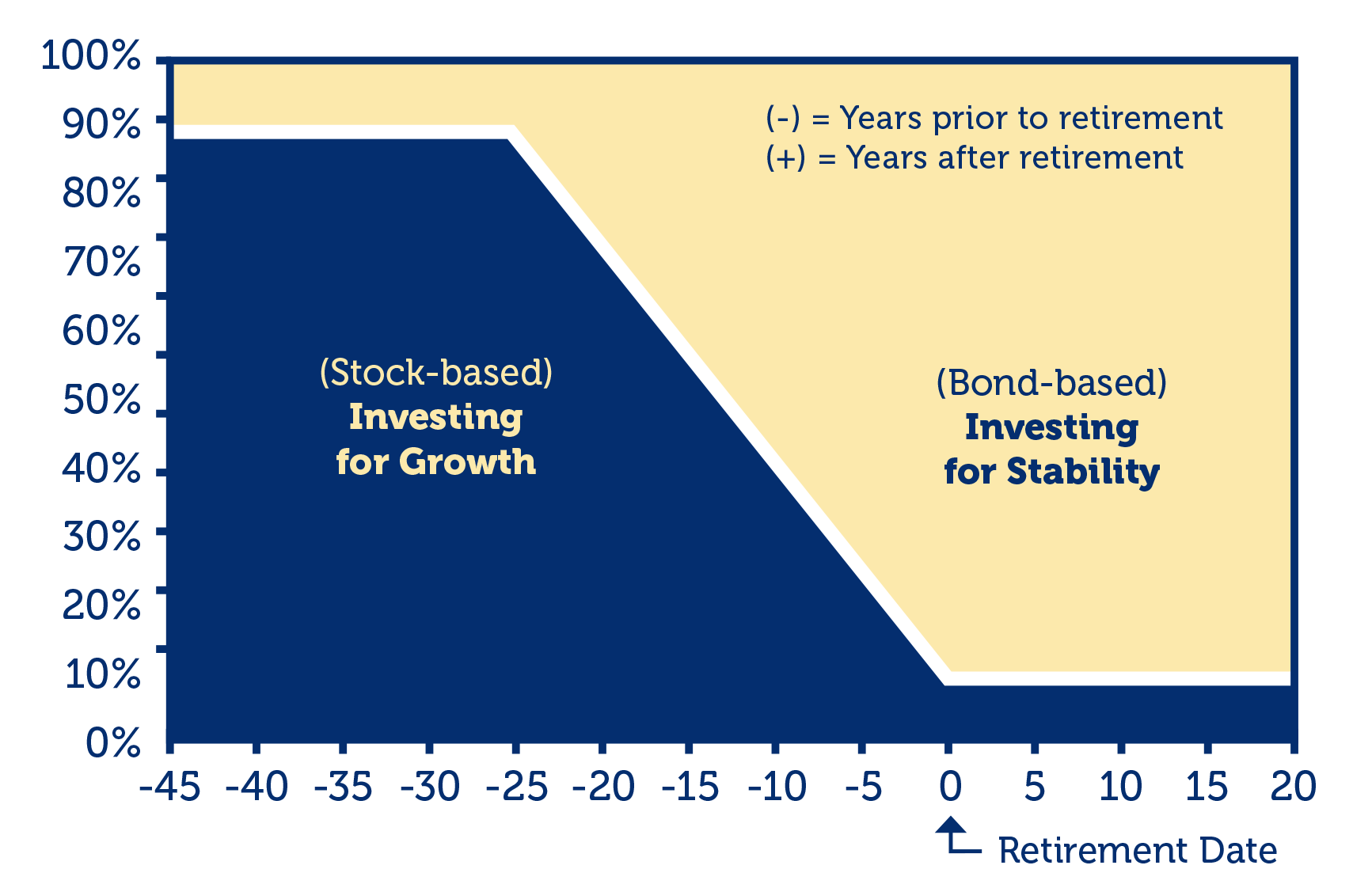 Target Date Funds
Target Date Funds provide a diverse mix of investments (stocks, bonds, and cash equivalents) that periodically and automatically adjust over time to grow more conservative as you near your target retirement date. Target Date Funds automatically adjust your investments for you. Early in your career, you are primarily allocated in growth-based investments. Over time, you are primarily allocated in more stable investments as you gradually near retirement. Hacer clic aquí to see the most recent Target Date Fund performance.
These graphs are for general information purposes only and do not disclose the actual investment strategy of any Mutual Fund, Fixed Account, or Mutual Fund products in the Florida Deferred Compensation Plan.
---
Not Sure Where to Start?
The Florida Deferred Compensation Plan has three Investment Providers: Nationwide, AIG Retirement Services, and Voya. Each Provider has a long history of providing top-notch investment opportunities and excellent customer service to Plan Participants. Each of the Investment Providers offers a menu of Mutual Funds, a Fixed Account, and a suite of Target Date Funds.

Looking for the next step? Complete Voya's Financial Wellness Assessment or utilize Voya's Retirement Planning Map, watch this short introductory video from AIG, or check out Nationwide's overview of the Plan.
---
Ready to Enroll?
Enrolling in the Plan is quick and easy! Click Inscribirse Ahora to fill out and submit the online EZ Enrollment Form. Alternatively, enroll by visiting any of the Investment Providers' websites or schedule an appointment with them to enroll in-person.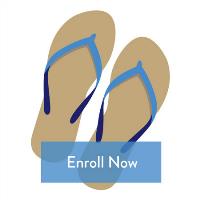 ---
VISIT THE INVESTMENT PROVIDER PAGES
This website is intended to provide information about the State of Florida's Government Employees Deferred Compensation Plan. It is not intended as investment, legal, or accounting advice. If investment advice or other expert assistance is required, the services of a competent professional should be sought. For changes to your account, go to your Investment Provider's website and log in using the ID and password you created for that Investment Provider.